VU Integrated Sand Making System by Dry Method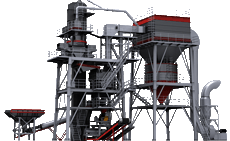 In order to deal with the problems of unreasonable grading, excessive powder content and silt content, or unqualified grain shape of the traditional machine-made aggregate on the market, ZENITH creates vertical tower type and plane type high-quality complete processing system of machine-made aggregate. The quality of finished aggregate meets the national standards, and the production process will produce no sludge, waste water or dust and completely meet the national environmental protection requirements.
1.Totally enclosed system, high environmental protection
2.Originally creating grinding and shaping technologies,higher quality of finished aggregate
3.Intensified design, small floor area and high efficiency
4.Recycle waste materials and increase the return on investment
Get Solution & Price Right Now!
leave your message here, we'll send you an Email immediately.
CONTACT US
0086-21-58386256
0086-21-58385887