XSD Series Sand Washing Machine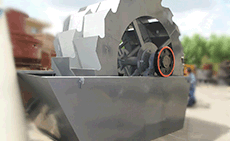 The Zenith sand washing machine of XSD series is a kind of cleaning equipment of international advanced level for sand and slag pellets, it is developed on the basis of introducing foreign outstanding technology of the same kind of products.Sand washing machine is widely used for cleaning materials in the following industries: quarry, minerals, building materials, transportation, chemical industry, water conservation and hydropower, cement mixture station and so on.
1. Simple structure.
2. The bearing device of impeller drive is separated from water and materials with water, to avoid the damage of the bearing.
3. New sealing structure and reliable transmission device.
4. Reasonable structure.
5. High capacity, low power consumption.
6. Easy structure, stable operation.
Get Solution & Price Right Now!
leave your message here, we'll send you an Email immediately.
CONTACT US
0086-21-58386256
0086-21-58385887