GYM Series Permanent Magnetic Vacuum Filter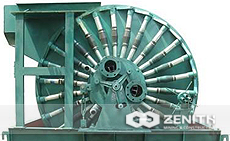 Our GYM series Permanent magnetic vacuum filter is specially used for magnetite concentrate dewatering.Its feeding chute is on the top of the drum. There is permanent magnetic material in the drum, thus can make the magentic particles absorbed to the surface of the filtering cloth quickly.
1.Better Granular Scalability, better air permeability of the filter cake;
2.With magnetic stirring function, it benefits for dewatering work
3.Higher productivity, lower operation cost
Get Solution & Price Right Now!
leave your message here, we'll send you an Email immediately.
CONTACT US
0086-21-58386256
0086-21-58385887