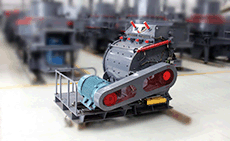 The hammer mill (also called HM series coarse powder mill) is one kind of new high efficient grinding machine. This mill is mainly used for coarse powder and small size of sand producing. The output size can reach more than 90% of 0-3mm.
The hammer mill is widely used in metallurgy, mining, chemical, cement, construction, industrial and mining industries etc.
1. High production capacity, high crushing ratio.
2. Low power consumption, uniform particle size.
3. Simple structure, easy to operate.
4. Low investment cost, easy management.
Get Solution & Price Right Now!
leave your message here, we'll send you an Email immediately.
CONTACT US
0086-21-58386256
0086-21-58385887