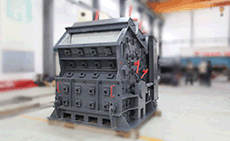 Thousands of Zenith PF Series Impact Crushers are installed all over the world in recent 20 years. It has been proved that this series of crushers not only effectively increase productivity and final product quality, but also greatly reduce the investment costs and operation costs. Unmatched excellent performance is shown in the secondary crushing, tertiary crushing and material recovery.
1. High efficiency and energy conservation;
2. Non-key connection
3. Chrome hammer and special impact plate;
4. Cubical shape of final product and the output size is adjustable;
5. Easy maintenance.

Get Solution & Price Right Now!
leave your message here, we'll send you an Email immediately.
CONTACT US
0086-21-58386256
0086-21-58385887