Y Series Mobile Impact Crushing Plant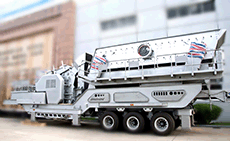 Mobile (Portable) Impact Crushing plant provides a new field of business opportunities for contractors, quarry operators, recycling and mining applications. It offers high efficient and low cost project plan without environment limit for the clifent.
1. Incorporated design.
2. Truck mounted.
3. Quick road transportation.
4. With support legs on truck, quick to set-up.
Get Solution & Price Right Now!
leave your message here, we'll send you an Email immediately.
CONTACT US
0086-21-58386256
0086-21-58385887