YKN Series Vibrating Screen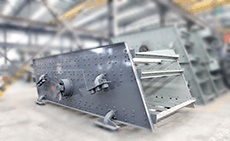 YKN series vibrating screen adopts the eccentric vibration exciter of N series. And the transmission adopts flexible connector. As a result, the amplitude is bigger and the vibration is much more stable than old types. Also the throughput and screening efficiency are greatly improved. Currently, Zenith YKN series vibrating screen has become the mainstream screen equipments in mining and construction industry. Its excellent performance make it be the favourite of investors.
1.The exciter adopt outer eccentric block, the weight is light and the exciting force is strong.
2.Operators can easily adjust the amplitude and exciting force by changing the eccentric blocks quantity.
3.The vibration exciter is fixed on the side-bar of screen box and two exciters are connected by universal coupling, it is very easy to install and maintain.
4.The transmission adopts flexible connector ensures the stable performance.
Get Solution & Price Right Now!
leave your message here, we'll send you an Email immediately.
CONTACT US
0086-21-58386256
0086-21-58385887