MTM Series Medium Speed Trapezium Mill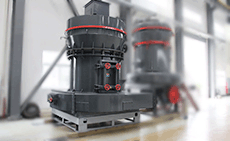 Zenith MTM Series Trapezium Mill is the world leading industrial mill. It is designed by our own engineers and technical workers based on many years' industrial mill research and it adopted world leading powder processing technology. Our MTM mill absorbs many advantages from various mills all over the world, such as trapeziums working surface, flexible connection, roll linked pressure boost, etc. It has overcome the traditional mill's defect completely in aspects of application, capacity, fineness, energy consumption, service life, etc. It is the ideal substitute of the traditional mill like Raymond mill, high pressure suspension mill, ball mill, etc.Nowadays, our MTM mills have been widely used in construction, mining, building, chemical, metallurgy industry, coal industry, electric power industrial and steel industry, etc.
1. Low energy consumption.
2. Outstanding spring structure.
3. Smooth vibration-reduce design.
4. High density of vanes.
5. Convenient vane adjusting.
6. High efficienct blower.
Get Solution & Price Right Now!
leave your message here, we'll send you an Email immediately.
CONTACT US
0086-21-58386256
0086-21-58385887