XZM Series Ultrafine Mill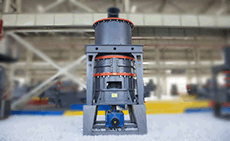 Zenith XZM Series Ultrafine Mill is widely used for micron powder producing. The output size can reach 2500mesh (5um). It is suitable to grind the material with middle and low hardness, moisture below 6%, and the material should be non-explosive and non-flammable, such as: calcite, chalk, limestone, dolomite, kaolin, bentonite, steatite, mica, magnetite, iolite, pyrophillite, vermiculite, meerschaum, attapulgite, diatomite, barite, gypsum, alunite, graphite, fluorite, phosphate ore, potassium ore pumice, etc. The size of the finished product can be adjusted between 325-2500 mesh.
1. High capacity and low consumption.
2. Advanced grinding cavity design.
3. High quality grinding media.
4. Advanced intelligent speed control device.
5. Large range of fineness adjusting.
Get Solution & Price Right Now!
leave your message here, we'll send you an Email immediately.
CONTACT US
0086-21-58386256
0086-21-58385887