PFW Series Impact Crusher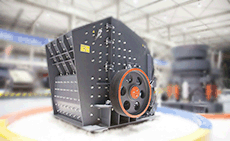 The PFW Impact Crusher is, also called European impact crusher, very suitable for open-pit crushing in quarries. During the process of mining, impact crushers often offer unbeatable performances in the secondary or tertiary crushing. PFW Series Impact Crushers adopts heavy-duty rotor design, unique hammer locking system and interchangeable wearing parts. PFW Series Impact Crushers provide customers low-cost solutions, outstanding performances, good cubical shape, low operation costs and wide applications.
1. Hydraulic system.
2. Three-curtain cavity.
3. Heavy duty rotor.
4. Unique hammer locking device.
5. Interchangeable liners.
6. Flexible application in primary and secondary crushing.
7. Easy operation and simple maintenance.
Get Solution & Price Right Now!
leave your message here, we'll send you an Email immediately.
CONTACT US
0086-21-58386256
0086-21-58385887