Mecca 500TPH Granite Crushing Line
ZENITH in Middle East
ZENITH is a prominent manufacturer of crushing and grinding equipment in China for almost 30 years with almost 160 countries' sales coverage. Currently ZENITH has hundreds of crushing plants running all around Middle East. Most of our clients are from Saudi Arabia, UAE, Yemen, Oman, Jordan etc. which are supported by our branch offices in Jeddah and Dubai.
Till now, ZENITH already sold out more than 30 complete crushing and grinding lines in KSA. This complete crushing line in Mecca is a good image of ZENITH's strength, professionalism and idealism in after sales-service in Saudi Arabia.
Project Background
The client from Mecca has been in the construction business for more than 20 years. In order to expand business in 2014, he has made many researches and inspections about crusher market and crusher suppliers. Finally he decided to purchase machines from ZENITH.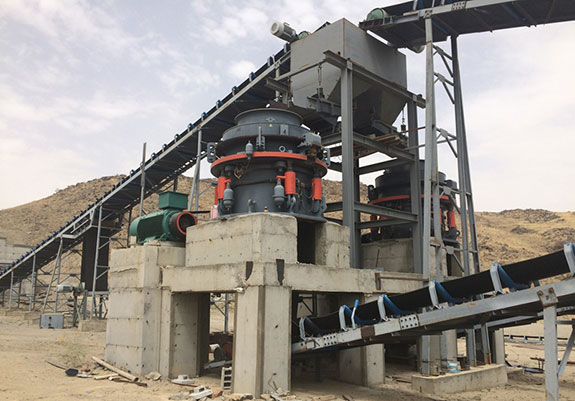 Project Profile
Material: Granite
Capacity: 400-500TPH (12 hours per day)
Input size: 0-1000mm
Output size: 0-10mm, 10-13mm, 13-20mm, 20-25mm
Equipment: GZD1500X6000 Vibrating Feeder, PEW1100 Jaw Crusher, HPT500 (C) Hydraulic Cone Crusher, HPT500 (F) Hydraulic Cone Crusher, 2YK2460 Vibrating Screens
Installation Time: Dec, 2013
Foundation Type: Concrete Foundation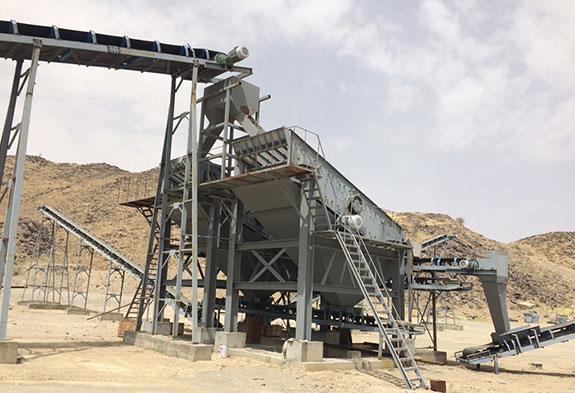 Project Advantages
1.Cubic Final Products
Better shape of final products, higher price of aggregates. Compared with the other cone crusher from a famous company, ZENITH's HPT cone crusher produces final products with better shape, as you can see below: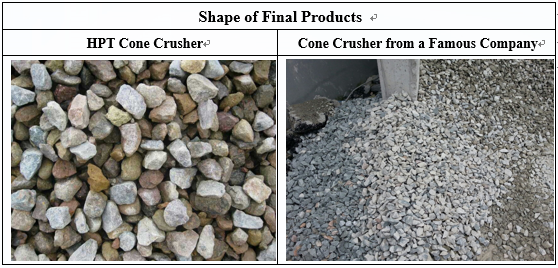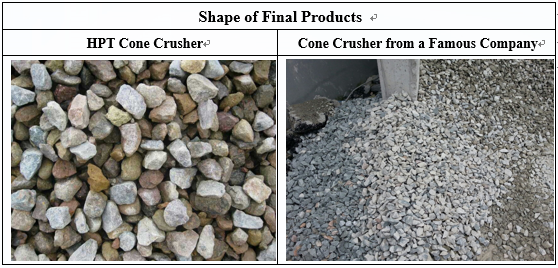 2.Short manufacturing cycle
The manufacturing time for this plant is around 2 months.
3.Rapid installation
Our experienced engineers can finish installing the crushing line within one and a half month, which depends on whether the foundation uses steel structure or concrete structure.
4.Simple operation and maintenance
The automation level of this crushing line is quite high, especially for the HPT 300 hydraulic cone crusher. It is easy for local workers to operate and maintain the crushing line.
5.Permanent engineer and prompt after-sale service:
ZENITH has a branch and a spare part warehouse in Jeddah to provide convenient and reliable after-sales services for KSA clients.
Flow Chart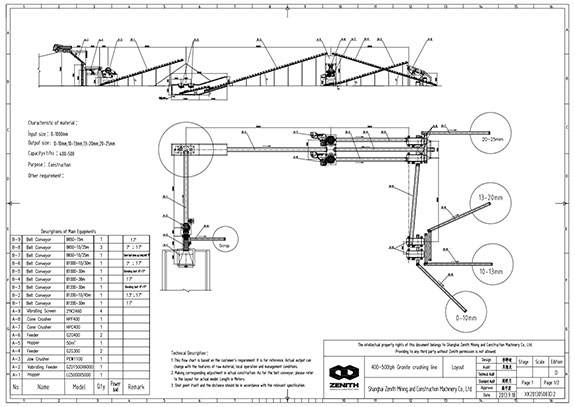 Customer Feedback
We have known ZENITH for a long time and been impressed by their professional service and advice. This time we want to expand our capacity. After comparisons, we find the quality of ZENITH's products are competitive and so are their prices. By visiting their customer sites in Saudi Arabia, we are satisfied with the performance of ZENITH's hydraulic crushers. In a world, ZENITH is really a good choice.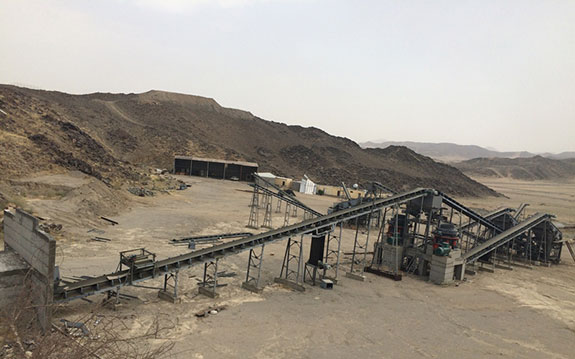 Previous Project Case: Oman 300TPH Gabbro Crushing Line
Next Project Project: Jeddah 250TPH Basalt Crushing Line
Get Solution & Price Right Now!
leave your message here, we'll send you an Email immediately.
CONTACT US
0086-21-58386256
0086-21-58385887