River Stone Crushing Plant
River Stone Crushing Process: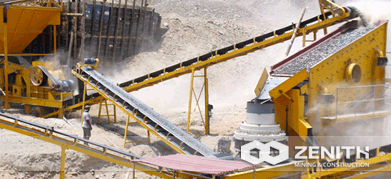 Big raw river stone will be fed into jaw crusher for primary crushing by vibrating feeder. After primary crushing, the material will be fed into secondary crushing machine such as cone crusher for secondary crushing. Usually, we will equip the river stone crushing & screening plant with multi-deck vibrating screen. The vibrating screen is a key equipment to sieve the crushed stones into different grades. The crushed stone that meet the demands will be transported to the stockpile, the other will be sent back to cone crusher for fineness crushing.
Related equipment used in this plant:
Get Solution & Price Right Now!
leave your message here, we'll send you an Email immediately.
CONTACT US
0086-21-58386256
0086-21-58385887