Grinding Plant in Thailand
Materiel: dolomite
Grain size of finished product and capacity: 100 mesh ( d90% ), 325 mesh ( 10% )
Capacity: 8 tons per hour.
This case's location: Thailand
Case Study
As a dolomite supplier for fertilizer company, the client in Tailand needs to get the dolomite powder in 100 mesh ( d90% ), 325 mesh ( 10% ), and the capacity required is 8 tons per hour.
Solution
MTW series and MTM series are suitable for processing dolomite, at first the client had chosen our MTW110 Trapezium Mill, but since the capacity of MTW110 can not reach to 8 tons per hour, we recommended MTM130 Trapezium Mill to him and the order was finalized after the client visited our company.
Conclusion:
One engineer was sent to Tailand after the machine arrived for the installation and commissioning. The client speaked highly of our engineer and writed one commendatory letter by himself and sent it to our after-sale department. Up to now the machine runs very stably.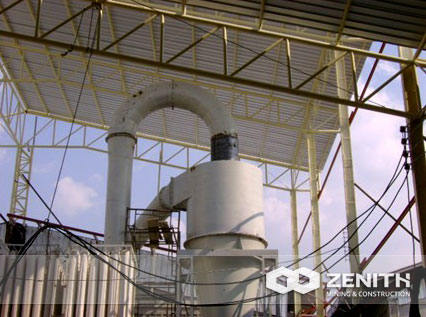 Previous Project Case: Grinding Plant in Mexico
Next Project Project: Zenith 100-120tph Stationary Crushing Line in Addis Ababa
Get Solution & Price Right Now!
leave your message here, we'll send you an Email immediately.
CONTACT US
0086-21-58386256
0086-21-58385887