A Very Successful 200-250tph Crushing Plant in Kenya
1. Over-View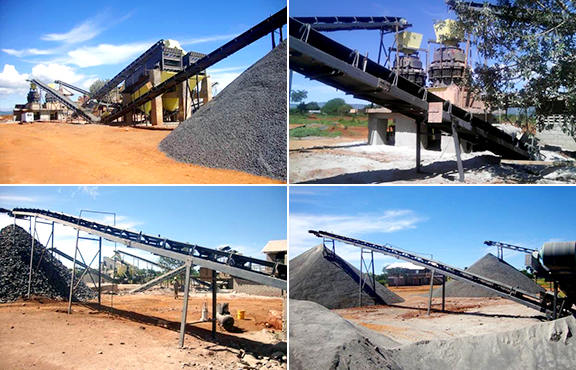 2. Background:
Kenya has already taken action and planed to promote the steady growth of economic by investing infrastructure construction. Government will issue 360 billion Kenyan shilling bonds (about 4.5billion dollar) for the infrastructure construction in 2013. This year, Kenya local company named Stout MinMetals will invest 9 million US dollars in coastal province Kilifi for manganese ore production. In this decade, more and more companies want to invest in mining and construction industry.
The quarry business arises like mushrooms after rain, and the traditional stationary plant cannot feed the requirement of our customers, our Portable crushing plant becomes popular and popular in Africa market against its advantages of prompt installation and convenient transportation.
Also in the East countries like Zambia, Ethiopia, Tanzania, DRC, crushing business is booming these year. For the high demand for sand and gravel, the price is getting higher and higher. The quarry site host needn't to worry about the sales of the gravel. All in all, crushing business has a promise future.

3. Case study:
Material: Very Hard Rocks like Granite.
Capacity: 200-250 Tons per Hour
Output Size: 0-1/4", 1/4-1/2", 1/2-3/4", 3/4-1"
Max Input Size: 700mm.


Note: For road and building construction, the final size of the material is normally set at 0-1/4", 1/4-1/2", 1/2-3/4", 3/4-1", different size of gravel is sold at different price.

4. Flow chart and design for 200-250tph crushing plant.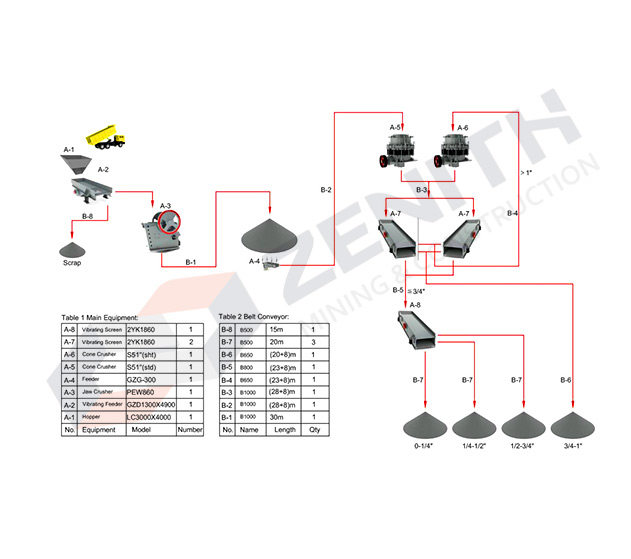 This design is a model design for 200-250tph crushing plant. Every machine operation coordinates with the machine behind. This plant enjoys the following characteristic:
1) Smoothly running.
2) Easy to maintain.
3) High efficiency.
4) Fast profit returning.

5. Main machines of this crushing plant:
1) Vibrating Feeder GZD1300*4900 22kw Qty (1)
2) Jaw Crusher PEW860 132kw Qty (1)
3) Vibrating Feeder GZG300 1.5*2kw Qty (1)
4) Cone Crusher S (51") 185kw Qty (2)
5) Vibrating Screen 2YK1860 18.5kw Qty (3)

6. The advantage of this crushing plant.
1) High capacity. This plant can produce 200-250 tons gravel per hour, if the plant works 10 hours a day, so 2000-2500 tons gravel per day can largely satisfy the necessity.
2) Easy to maintain: The core machine is Jaw Crusher and Cone Crusher. So it is easy to change the same spare parts for two Cone Crushers and three same Vibrating Screens.
3) Resident engineer and prompt after-sale service: we have our office set in Nairobi, Kenya, and we have experienced engineer there, who can provide prompt and good after-sales services for East Africa countries.
4) We Zenith have the right to make this crushing plant as our model plant in Kenya. The model plant has many advantages such as: we help you to advertise; we can send you some free spare parts; we can send engineer to your site help you with your maintenance and so on.

Crush Rocks, Build Dreams——Please join hand with Zenith to build a better Kenya!

Previous Project Case: Australia 150tph Stone Crushing and Screening Plant
Next Project Project: Kenya 30-40 TPH Stone Production Line
Get Solution & Price Right Now!
leave your message here, we'll send you an Email immediately.
CONTACT US
0086-21-58386256
0086-21-58385887