ZENITH Products Become the Best Choice in the 117th Canton Fair
Time: 2015-05-27
On April 19, the 117th China Import and Export Fair (Canton Fair), Phase I, ends in Guangdong. During the 5 days, ZENITH sales team has a big harvest, with total bathes of customers accepted basically same with that in the 115th Spring Canton Fair in the same period last year.
Foreign trade business keeps fluctuating, and number of buyers shows a relative decline
As reported from official data, during the first four days of the Phase I, totally 92719 buyers come to the fair, dropping 8.38% from last Spring Fair (the 115th Fair), with different grades of participation drop of buyers from America, Europe, Asia, and Australia, etc. The global economy is now at a deep adjustment period; and China's foreign trade is facing great downturn. Although the foreign trade volume shows a positive trend, it is still at a fluctuation state.
Exhibitors generally reflect that buyers have kept a cautious attitude in placing orders as they did in previous fairs. Though more buyers consult about products and ask for quotation than those in last year, they don't have strong purchase intention. Buyers who finally reach orders are mainly old customers, while more new customers would like to wait and see, and cannot place orders easily. Almost 60% of companies have basically same order quantity in the fair with that in last fair. Almost 20% of them have increased orders, while almost 20% of them have decreased ones. Some are pleased with their deals, but some are not. Deals in brand exhibition area are generally more optimistic.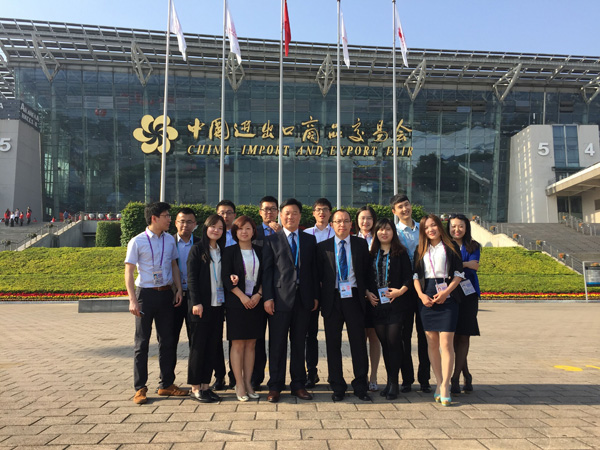 ZENITH Team at the Exhibition
With highlighted brand effect, ZENITH Products Become the Best Choice
According to journalists, as the analysis on transactions made in the exhibition, the overall market in the industry squeezes; in the exhibition site, the success rate of making customers directly pay intention money or deposit for order placing is reduced. This indirectly shows that at present, the market competition is intensified, and customers have more options. They both make the transaction much harder, requiring all companies further improve their product strength to adapt to the new situation.
The responsible person of ZENITH said, "Although the overall market in the industry squeezes, and the market competition is intensified, during the exhibition, ZENITH brand effect is highlighted. Old and new customers come to the booth unceasingly. There, ZENITH totally accepts more than 600 batches of new and old customers, basically same with that in the 115th Spring Canton Fair in the same period last year. This fully reflects the outstanding superiority of ZENITH's technology research and product differentiation, and again proves the recognition degree of ZENITH brand and its products in global market."
It is known that now, the quantity of customers who come to Shanghai ZENITH head office surges. For overseas customers who come to ZENITH in such period, ZENITH business team, technical engineer team and sales persons will provide them with high quality and professional service.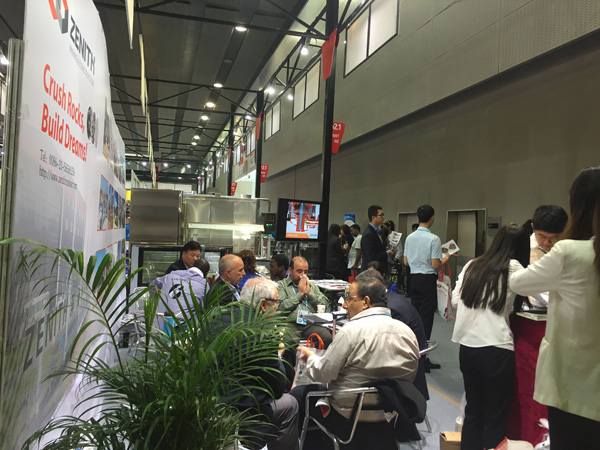 No empty seats at ZENITH booth
CONTACT US
0086-21-58386256
0086-21-58385887