ZENTIH WILL SPARKLE AT BUILD EXPO AFRICA 2015
Time: 2015-04-17
As East Africa's largest building and construction fair, 18th edition Build Expo Africa 2015 is coming and will bring you latest technology in building and construction machineries around the world. ZENITH will exhibit core stone crushing machines during May. 2nd to 4th, 2015.

Based on 30 years experience of stone crushing industry, ZENITH have hundreds of customers around 130 countries, including friends from Kenya, Tanzania, Ethiopia, Zambia, Zimbabwe, Uganda, Somalia, Mozambique and Congo, etc.

Furthermore, ZENITH have branch offices and resident engineers in 15 countries around the world, we can provide you with strong support in the long run.
Owning 12 categories, about 300 crushing machines, ZENITH developed sustainably with self-innovations.
How many fast profits will ZENITH crushing machineries bring you?
How wonderful ZENITH solutions and services are?

ZENITH will be waiting for you in Build Expo Africa, looking forward to establishing cooperation with you and your company.
Information of Expo:
Name: 18th BUILD EXPO Africa 2015
ZENITH booth No.: C117
Address: KICC, Nairobi, Kenya
Time: May. 2nd to 4th, 2015
Contact: Mr. Frank
Cell: +254 714552214
Fax: 021-58385887
Email: [email protected]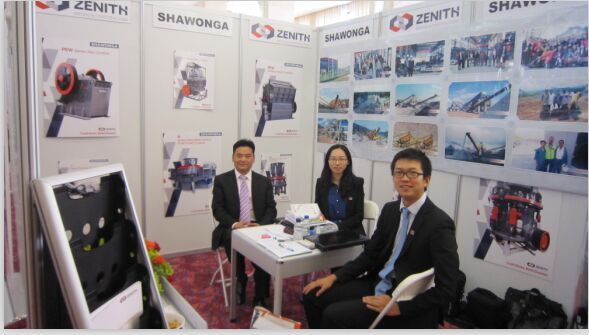 CONTACT US
0086-21-58386256
0086-21-58385887