Post-modern Design 18 Types of Star Machines buama China 2014 to Create Glory Again
Time: 2014-11-19
The 7th International Trade Fair for Construction Machinery, Building Material Machines, Construction Vehicles and Equipment (bauma China 2014), the largest industrial exposition in Asia-pacific region, is to be held from November 25 – 28, 2014. Zenith is going to exhibit the star machines, surprising discounts and brand activities in a strong manner and maintain the glory.
Visitors will observe the Zenith flagship exhibition booth with the area of 775m2 at Exhibition Booth No. 120 of Pavilion E6. The overall design style takes the modern industry as the basis, and the primary structure uses exposed I-beams. It not only considers the simple fashion, also represents the stability of the manufacturer.
There are two floors at the exhibition booth, i.e. Business Negotiation Area at upstairs and Model Static Exhibition Area. The Product Exhibition Area, Ore Exhibition Area, Brand Activity Area and Customer Photographing Area, etc are located at the first floor to meet the diversified demands on visiting and negotiation of customers. In addition, a scientifically-vivid transformer with the height of 3m will be on display.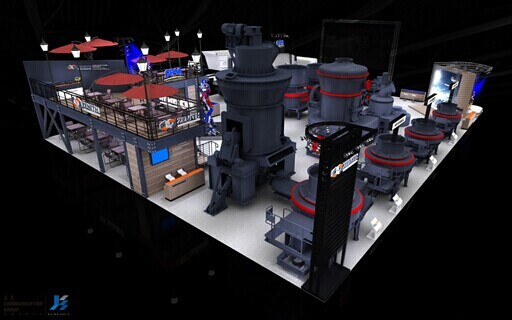 Visitors home and abroad will observe the largest domestic Y-series mobile crushing station with the largest capacity of single machine at Zenith Exhibition Booth. The breakthrough on high-energy of domestic equipment can match the most advanced 18 types of machines of HJ series jaw crusher in the world. The machine type is complete and covers the mine crushing, industrial powder making and mobile crushing, etc.
Will the bauma China 2014 which carries the expectation from various engineering and machinery experts and amateurs bring more breakthrough to the machinery industry in China? What surprises will bauma China 2014 bring to the customers and industry? Please look forward to our exhibition coming shortly.
CONTACT US
0086-21-58386256
0086-21-58385887