WELCOME TO ONEBUILD 2014 - MALAYSIA'S MOST ANTICIPATED INDUSTRY SHOW
Time: 2014-07-03
OneBuild® - Malaysia International Building, Construction and Infrastructure Technology Exhibition is an international trade fair that is catered to the regional hardware, building, construction and infrastructure industry.
Following the success of ONEBUILD 2012 & 2013, the dedicated team of ONEBUILD is working the best for the coming ONEBUILD 2014. The numbers of booth have significantly increased from merely 175 to 388. Furthermore, last year event had successfully gathered more than 200 exhibiting companies from Singapore, Thailand, Taiwan, Korea, China, Germany, Italy and Turkey under one roof to present a board diversity of quality hardware products, building and construction equipment, machinery as well as technology.
Zenith will take part in ONEBUILD 2014 during July 16th-19th.

Following are the exhibition information:
Exhibition name: ONEBUILD 2014 Malaysia International Building, Construction and Infrastructure Technology Exhibition
Booth number:1234
Period:July 16th-19th
Add:Putra World Trade Center Kuala Lumpur Malaysia
Attn: Kevin / Bill
Mobile:0086- 15021801436;15821590132
Fax:0086-21-58385887
Email:[email protected]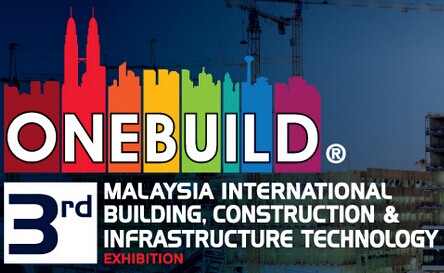 CONTACT US
0086-21-58386256
0086-21-58385887