2014 Russia Novokuznetsk International Construction Machinery Exhibition
Time: 2014-05-12
Novokuznetsk is largest coal-producing region in Russia, the industrial reserves of coal ranks first in the country. From the early 1930s, with quickly development, Novokuznetsk has now become the largest heavy industrial base in east of the Urals.
Russia Novokuznetsk International Construction Machinery Exhibition has been successfully held 20 sessions, every year exhibitors from around the world come to the exhibition. The exhibition showcased nearly all the exhibits mining equipment .It is reported that the last show had 762 exhibitors from 25 countries come to here, the number of visitors reached 25,000 people .
Shanghai Zenith has always been paying attention to this exhibition. In the previous exhibitions we not only learned a lot, but also won the trust of many customers and their orders. In this year Zenith will carry the latest products to meet the audience with more enthusiasm and offer visitors a visual and auditory feast. Shanghai Zenith is looking forward to your visit.

Name: 2014 Russia Novokuznetsk International Construction Machinery Exhibition
Booth: Hall 6, B47
Time: 3-6 June 2014
Address: Novokuznetsk City Exhibition Center
Contact: Valentin Chen , Leon Gong
Mobile Number: 0086 -13761994116; 89647615135
0086-15921797276
Fax : 0086 -21-58385887
E-mail : [email protected]
Reference Site : http://www.ugol-rossii.com/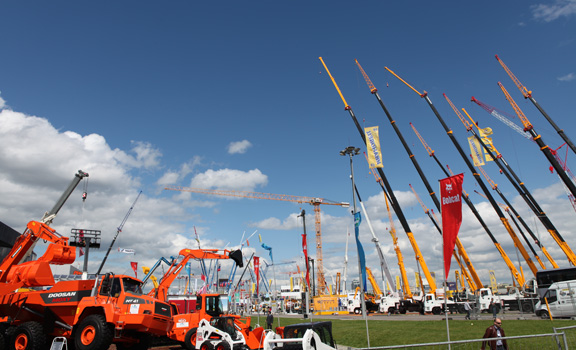 CONTACT US
0086-21-58386256
0086-21-58385887