Sophia: Only people who persist could achieve the final victory
Time: 2014-01-14
Trying to take the lead at the time of turn and rising in an adverse environment is our common goal. In the recent days, ZENITH has constantly received orders. Statistics shows that ZENITH has a perfect 2013.
Recently, ZENITH's jaw breaker, single and multiple cylinder cone breaker, vibrating screen and other products are purchased by Iranian customers, valued more than 4 million yuan.
The reporter interviewed Sophia, the salesperson who made this order successful. Over the past year and a half, Sophia received a dozen of ZENITH's visiting customers, showed them around the factory, and introduced ZENTIH's production lines to them. Providing the most valuable product solutions and answering customers' questions is an important part of her daily work.

As for sales skills, she concluded: "during communication with customers, I give them fast, detailed and professional answers, and make the customer feel our expertise and efforts to meet their needs. We provide sincere service to affect them, and use our quality products to persuade them.

In addition, she also believes that "the individual marketing is always ahead of the product marketing. Every email sent to customer and each phone call made is shaping an image and marketing. "
Regarding challenges in sales work, Sophia says that "you may feel sluggish while you are seeking to make successful sales." You may feel that you are doing the same thing every day: sending and receiving emails, making international calls, preparing offers and proposals; these seemingly repetitive work makes people become discouraged. How to correct these mentality issues and keep positive as a greenhand is what I've been practicing. "

Sophia, an energetic girl born in the 1990s, has been working with a professional attitude towards every inquiry, taking the accidental as the inevitable, refusing to give up, and striving for her initial sales dreams since she joined ZENITH in 2011.
At the end of the interview, she summed up the success and shortcomings of the past year, and made good wishes for her work and life in 2014. She says: "only people who persist could achieve the final victory; making efforts does not necessarily lead to success, but making no efforts surely will not lead to success," this is the positive energy she spreads to others. "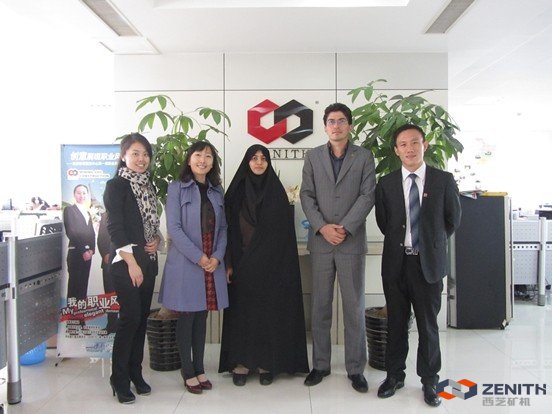 CONTACT US
0086-21-58386256
0086-21-58385887