Comprehensive Promotion in ZENITH African Branch
Time: 2013-09-18
At the end of August, ZENITH comprehensive upgraded its African branch, including the management, the staff, etc.
As developing countries, Africa has been one of the fastest growing economies in the world. It's well known that the infrastructure construction of Africa countries are not very well, every government pay special attention to it. As a result, it brings the infrastructure construction market lots of chances. Also, it brings business opportunities to engineering machines industry.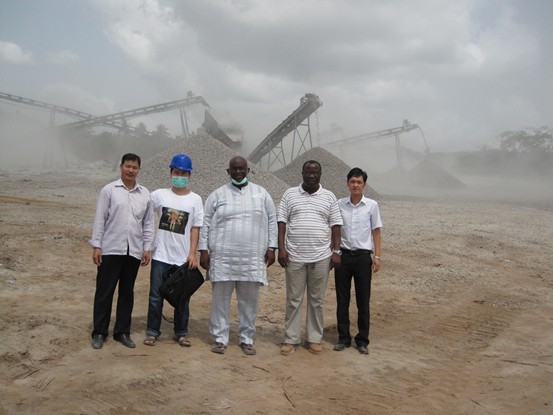 ZENITH Staff and The Customers

ZENITH Africa branch locate in Nigeria, which is America's biggest trade partner in in Sub-Saharan Africa. Because of its petroleum, Nigeria become the Emerging Market and has become one middle-income country. What's more, Nigeria is also rich in many mineral resources. And the government encourage people develop the mining industry. Benefit from the African countries' policy, ZENITH has gotten a great many customers in Nigeria, South Africa, Libya, Congo and some other countries. ZENITH crushers and quarry production line are heavily favored.
Talking about the localization strategy, the principal of Africa branch said:"We fully utilize the geographical advantages and offer customers complete service. In Nigeria, we have excellent technical engineers, installation engineers and parts warehouse. Whether the pre-sale, negotiation or the after-sale service, they are available."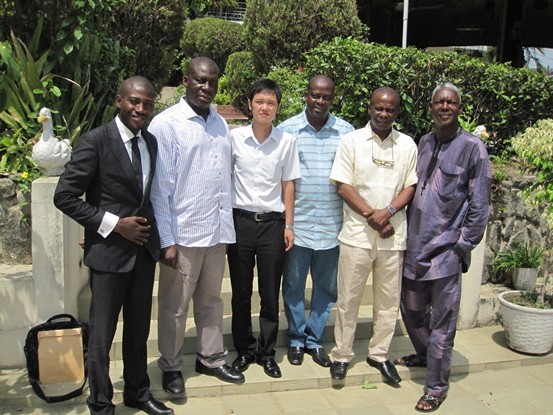 ZENITH Staff and The Customers

Now the upgrade work has finished, ZENITH African branch will service the Africa customers in its new model, which is better than ever before.
CONTACT US
0086-21-58386256
0086-21-58385887