The Second Quarter Operation Report Shows That ZENITH Has Completed Its Indicators
Time: 2013-09-03
Recently, ZENITH announced its operation report of the second quarter. The sales increases by 40% end by June 30th 2013. It is 83% of the total objectives and it also shows that all operation index meet the indicators made at the beginning of the year.
At the first quarter, ZENITH had overfulfilled the target. With the help of Bauma 2013, Contain Fair and many oversea fairs, the growth of visits and transaction volume continued for the second quarter. And the sales of mining equipments increased quickly.
With the oversea-marking-plan are put into practice, ZENITH will strengthen the globalization strategy, especially the South America, Africa and Russia market. Many oversea offices will set in these places and localization service will be available.
Also, the R&D Department has finished the optimization work of HCS series hydraulic cylinder cone crusher, MTW series grinding mill and XZM series grinding mill. ZENITH will adopt new marketing model and offer customers better systematized products.
"The responsive web site and many APPs have been put into use. In the second half, ZENITH will expand brand awareness through the E-commerce and brand culture activities. Meanwhile, we will carefully integrate the globalization strategy and do our best to make more customers benefit from ZENITH brand." said by the director of E-commerce.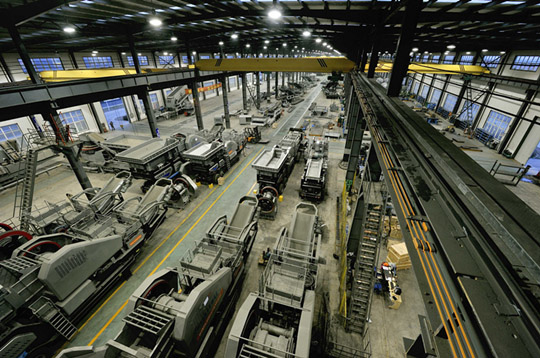 CONTACT US
0086-21-58386256
0086-21-58385887