Expomina 2010
Time: 2010-09-08
Shanghai Zenith Company will attend Expomina 2010 which will be held during 8th-10th Sep. 2010 in Peru. Welcome to our booth.
Booth No.: E-16, E-17
Date: 8th-10th Sep. 2010
In 2010, mining investments in the country will reach up to US$5 billion, double the figure recorded in 2009, (US$2,380 billion). To date, according to the Ministry of Energy and Mines (MEM) Peru has a portfolio of mining projects amounting US$30 billion to be implemented over the next six years.
EXPOMINA 2010 will include 80 technical talks in charge of the exhibitors and on this occasion, Juan Luis Kruger, Chief Executive Officer of Minera Gold Fields La Cima, will preside over the event.
All this makes EXPOMINA the most important mining trade show in the capital.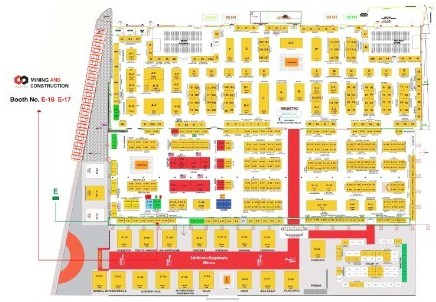 CONTACT US
0086-21-58386256
0086-21-58385887