Women's day in ZENITH, when warm knocks at the door
Time: 2011-03-09
The annual international Women's day arrived in time. In the morning of March 8th, colleagues of Zenith administrative center went to various offices of the company headquarters and industrial park, to show company's greetings for all female employees.
In modern society, with the unprecedented economic independence and the rise of education level, women are standing out with an equal, independent, and self-confident attitude in society. In the ZENITH team, there are certainly many female talents. Whether in the forefront, or in management center, they all have made an indelible contribution for the company's development.
Early before the month of Women's day, the company has started to make plans for "Care for women" activities. Apart from a rose, Zenith has also sent a mocha card to each female staff. Seeing the gifts, many male colleagues said,: it's such a good thing to be a woman. I also want be a woman next life!"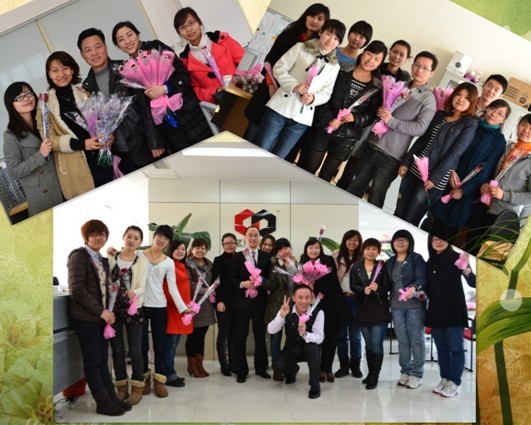 Group company chairman said: "today is the 100th anniversary of Women's day. I represent the whole company to express holiday greetings to all female colleagues! For a long time, all female colleagues have been showing their courage, talent and elegance. The Group Company has offered a large stage for your fast and steady development. In the new Year, let us cooperate with absolute sincerity, forge ahead, and struggle untiringly for the goal of century-old heritage!"
This Women's day activity also began the "care for women" thematic activities today.
CONTACT US
0086-21-58386256
0086-21-58385887