ZENITH installation engineer in Libyan finally returned home
Time: 2011-03-10
March 4, 2011, Shanghai Zenith Mining and Construction Co. installation engineer Liu security arrived in China. When scythropasmus appeared in Shanghai Pudong International Airport, Liu was quickly greeted by the long-awaited team. It was only after this did the hanging heart of everyone finally put down.
Recalled the days of riots in Libya, Liu said: "I sleep with those gun shots every night, sleepless the whole night... ... and I never thought that I could escape alive ... ..."
Sale elite Kerry, responsible for connecting with Liu said excitedly: "early in February, manager Niu arranged me and Michael to contact Liu for evacuation. At that time the news reports are often about the unstable situation in Tunisia, so the company premeditated that there might be changes and made arrangements immediately. But Liu insists there were still several production lines waiting for the installation, and he has to ensure a smooth production line installation and then back. However on 16th did riots occur in Libya ..."
In order to ensure the safety of Liu, the company fully stopped Kerry and Michael's remaining work, jet lagged, to be responsible for the evocation of Liu. Because of the Gaddafi Libyan government's fully closure of telephone system, they can only get in touch with Liu by QQ, and then Kerry contacted with the local embassy then returned the message to Liu. Hundreds of calls made every, only 20 of them can be reached. In order to get Liu registered evocation at the Embassy as soon as possible, Kerry keep on working every day, work highly intense until 3 am. The staff of the customer center also trying to keep in touch with Liu. For a time, Liu affects the hearts of all workers in ZENITH.
Feb. 26, Liu's finally waited the evacuation arrangement of the embassy, by road safely arrived in Tunisia.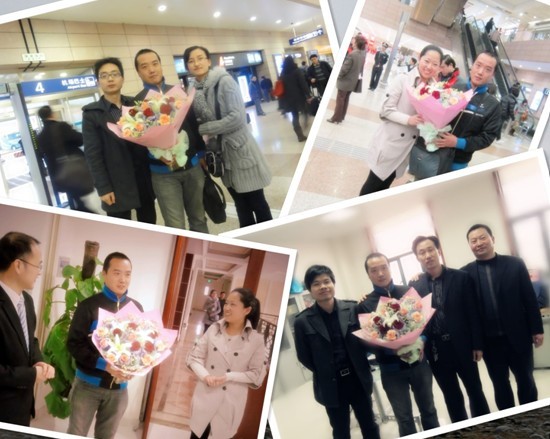 At 23:15, March 5, flight FM608 of Shanghai Airlines Company dispatched by the Chinese government arrived at Shanghai Hongqiao Airport, with the last batch of 149 Chinese workers from Malta. So far, China's evocation activity of the citizen in Libyan ended, with a total withdrawal of 35,860 people.
CONTACT US
0086-21-58386256
0086-21-58385887