Series of large goods delivered smoothly Zenith new stuff has growed up
Time: 2011-04-07
In the beginning of 2011,Shanghai Zenith International Trade Centre signed two contracts more than 20 million Yuan. Meanwhile we feel joy, but bring greater pressure to purchase、Production and other departments .But after 25 days , two large group of goods delivered smoothly ."Zenith did a very good faith, I am assured that your products and services!"when zenith machine arrived in India and Cuba,one customer said that.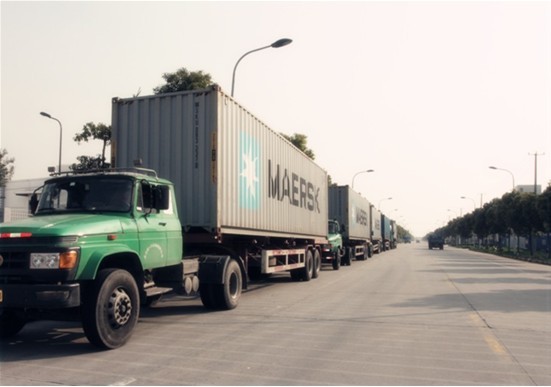 In a short time, they must prepared the machines for 50 million contract .Behind the successful completion of the task, it is the good Co-ordination among departments. we have to mention a new staff When all the things comes to the orderly process. Mr Xu is a new stuff of operating center , Responsible for the daily coordination of production and logistics for VIP order .he was entry company less than one year,but when take two lager goods delivery orders at the same time ,he smiled and said: "don't worry! Here i am !" then following days, he run around in the industrial park, sales department, purchasing department, the audit center, technologies and other departments. through Researching and consulting,he developed a detailed and orderly "stocking schedule" which based on the original "stocking overall schedule".The schedule including "Job content, the responsible person, supervision departments,Resource requirements, work schedule, the expected completion time of the audit results, etc."More than ten contents and twenty steps.
On March 2, Shanghai Zenith production and logistics system department held the 4th "Cuban stocking list" Coordination Meeting. The meeting according to the "stocking schedule",confirmed a range of issues one by one follow-up for material procurement, production schedules, packaging requirements, quality assurance, customer service ,Also let department heads making guarantees.
"As a new entry staff less than one year, he connected with Production, procurement, logistics department smoothly,make sure the Quality and quantity of the goods and sent on time, Very rare! When talking about this delivery, the manager of Trade sales center said with satisfaction .But Speaking about the harvest since his entrance , Mr miao smiled :"effective communication, adequate and reasonable use of resources are very important! In fact, thanks to the help and cooperation of everyone, I still have a lot to learn."
In July 2011, Zenith will injection with a large number of fresh blood , I believe in the power of old and new staff together in a harmonious atmosphere, Zenith goal "centennial corporation" can be expected to happen soon.
CONTACT US
0086-21-58386256
0086-21-58385887