Shanghai Zenith Appointment promotion awards ceremony was held successfully
Time: 2011-06-01
May 27th ,2011 ,shanghai zenith Appointment promotion awards ceremony was held in headquarter ,the group's chairman , director of operating center and the Responsible person of company relative department were Come to the venue, Witnessed the memorable honor time.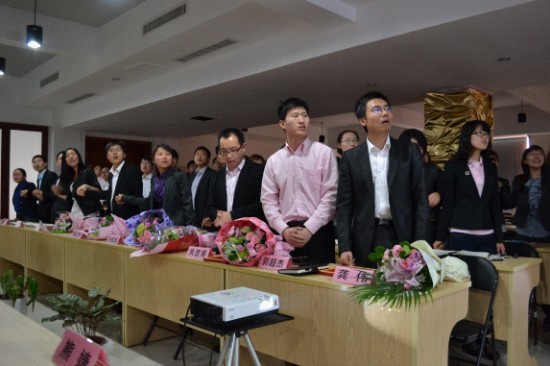 The meeting reviewed the operation state and team construction of zenith trade center during january to April in 2011 at first .from the pioneering veteran to the glittering new staff,several nice report's perfect present and many Customer Testimonials come after another , all of them feel delighted and pride.
Next, Human Resources Manager announced the zenith appointment documents , expressed the blessing and expectation :"Promotion is recognized and praise, but it's not only honor and flowers ,but the heavy trust and more works......Hope every supervisor can Continue to carry forward the exemplary and leading role in the future ,go further and grow into the backbone of the department ,the vanguard of the company.
Newly promoted staffs walked up to dais, accept the flowers and appointment certificate form group's chief , then made a ardent sharing , every one showed a proud smile ,especially when took the blessing form the colleagues in his team,some supervisors even overflow the tears of excitement from eyes . This is the team spirit , this is the collective spirit . Because we have the same memories , same vision , maybe the memory company with the pain ,maybe the vision still needs to struggle , but if only we're together , zenith won't fail the expectation.
CONTACT US
0086-21-58386256
0086-21-58385887