Shanghai zenith new designed product, Strengthened ultrafine grinding T130X was sold for first set
Time: 2011-06-13
May,2011, Russian marketing team of International Trade Centre from Shanghai zenith company sold the first set T130X strengthened ultrafine grinding mill .This kind of mill is another Innovation product on the basis of our original patented product - MTM Series trapezium mill.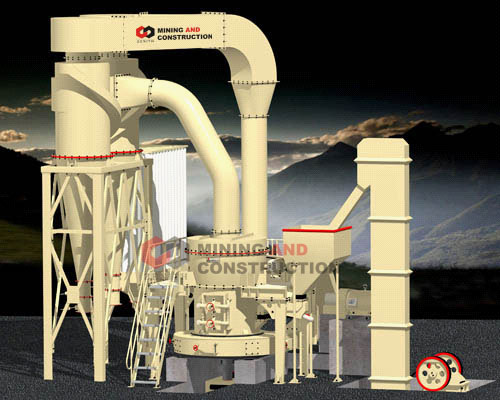 Designed by shanghai zenith ,the T130X strengthened Ultra fine mill,not only inherited and optimized the structure and properties of MTM Trapezium Mill,but also Formed its own unique characteristics :
1. soft connection between machine body and base , non-rigid contact
2.The base is made of nodular cast iron,which is in high strength and good dent resistance.
3.German-made imitation of Flender reducer
4.The main unit and reducer is used of elastic sleeve pin coupling
5.The analysis machine is used of high-density blade machine
6.The classifier is used of frequency conversion system
7.Adoption of bypass powder collector
8.The same resistance system of equipment layout
9.Two discharge ports of powder collector and one discharge port of dust collector is in a straight line
10.Setting maintenance platform
According to introduction,The MTM130X machine can be used for grinding various kinds of nonflammable and non-explosive minerals of which Moh's hardness is less than 9.3 and moisture content are lower than 6%,like metallurgy、building materials 、chemical industry and mine.
CONTACT US
0086-21-58386256
0086-21-58385887