Zenith Headquarters Send Gifts to Hero in Overseas Offices
Time: 2011-09-07
Mid-Autumn Festival is approaching, everywhere filled with an atmosphere of reunion, but there is a group of people away from home, fighting for the development of company. We didn't forget them, so we prepared a special gift for these heroes. Since August 31, 2011, relevant staff from shanghai zenith administrative center come to every department, began the work of shooting greeting video.
In order to make the best effect of the video, each department communicated with cameraman in advance, and prepared a variety of greetings words and study out the proposal of the video content. Meanwhile, the new employee who is good at calligraphy offering the beautiful writing help for the video shooting.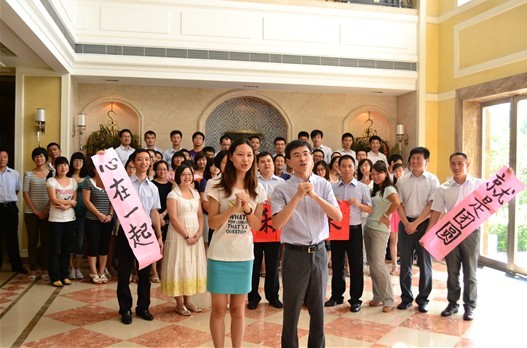 Full staff brings different blessing. "Customer service center promise to provide the best service and most comprehensive to the colleagues in oversea office from every aspect of the delivery, installation, maintenance. Let us work together to create a more wonderful future, happy middle autumn day! "Operations Spirit, co-construction and sharing; Operations was more brilliant because of your support......"all of these special messages to convey the same meaning: Zenith headquarter is oversea colleague's strong backing, the department will make every effort to eliminate their worries.
It is said that, Zenith Company will send the Mid-Autumn Festival gifts to colleagues in oversea office.
Heart gets together, that is reunion. Heroes, Happy middle Autumn Day!
CONTACT US
0086-21-58386256
0086-21-58385887