Goods Delivery for Vietnam Phat Dat Company
Time: 2011-09-08
Ordered in 23th, July, all the goods today has been loaded into containers and start shipping to Haiphong, Vietnam.
They are: Hydraulic Impact Cruhsers PFW1315 (x2); Vibrating Screens (x3).
The hydraulic Impact Crusher advanced with hydraulic system, which can open the machine cap within just seconds, easy for maintenance and changing spare parts. And it uses much heavier rotor (1.5 times heavier as common model), which can guarantee very high percent of 10-20mm output size stone. So, even Hydraulic PFW1315 is expensive than common impact crusher of small companies, our clients decide to buy at once, after he saw PFW impact crusher running, and creating much higher profit for clients.
They will be installed in Hoa Binh, Vietnam, and maybe start running on early October.
Welcome interested clients to visit them, just contact us!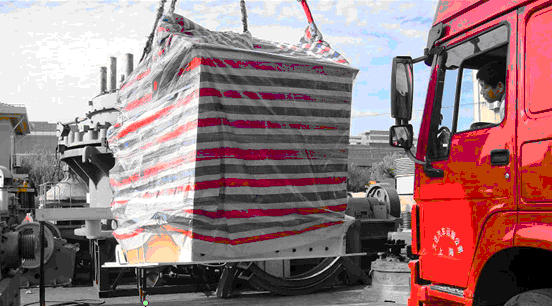 CONTACT US
0086-21-58386256
0086-21-58385887