Women's Day, Zenith's Warm Coming
Time: 2012-03-11
March 8, Shanghai is sunny finally, as if celebrate to "her" festival.
In Shanghai Zenith, female employees of firmness and flexibility, has already become a beautiful landscape, as well as the backbone of Zenith in the steady development. To thank them for their hard work, Zenith has done a lot to prepare for the Women's Day party and holiday gifts.
In addition, at the evening of March 7, male colleagues have prepared flowers and greeting cards on the table of every female colleague secretly, to give a surprise to female colleagues early in the next morning. In addition to the female employees of the office area, the cleaning aunts also received thoughtful holiday gifts; they were "flattered" and thanked the staff again and again.
In this privilege day of women, the Zenith men are not lonely. A series of selection of the "best wife", "best husband", "ideal girlfriend"," ideal boyfriend ",and so on, make opportunities to the men and women colleagues who are busying with work in weekdays to pour out their hearts, the selected site is also immediately become a large gathering party.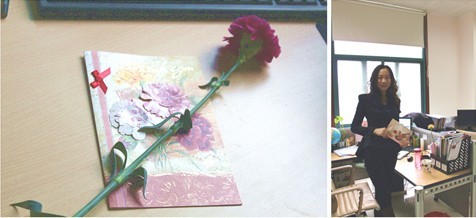 In the end, Shanghai Zenith brings all staff to wish the women all over the world live happy and wonderful!
CONTACT US
0086-21-58386256
0086-21-58385887