Shanghai Zenith was reported as the China's image in the Mongolia International Mining Machine Exhib
Time: 2012-05-02
On April 20, People net Ulan Bator The Mongolia International Mining Machine Exhibition which would be hold for two days was opened on 20 in the Michelle Convention Center of the capital city Ulan Bator. There have 15 countries, China, Australian, America, Canada, Russia, Britain, Switzerland, Spain, Poland, Check, Kazakhstan, Turkey and Mongolia, came to attend the Mining Machinery Exhibition.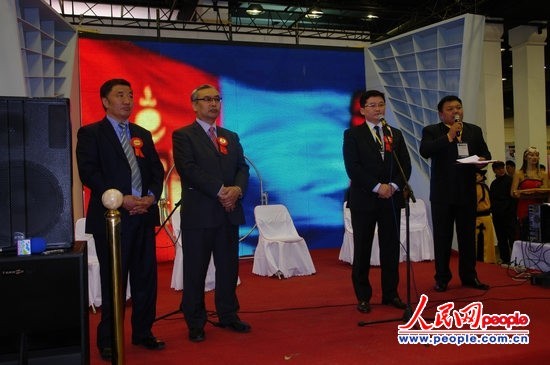 The economic adviser of Mongolia Prime Minister(second from right) made a speech in the opening ceremony
There have nearly 30 companies such as Shanghai Zenith Mining and Construction Company, Inner Mongolia Xinghe County Muzi Carbon, Beijing High Energy Times Environment Technology and Beijing Multidimensional Combination came to exhibition.
In the last few years, the mineral fields of Mongolia have a fast development, mineral industry accounted for third of the annual gross national product and mineral products exportation accounted for 85% of the total export. In the nearly 10 years, Mongolia gold mining increased 16 times, copper molybdenum mining increased 23%, spar production increased 15%. Mineral industry has became the pillar industry of the Mongolia economic.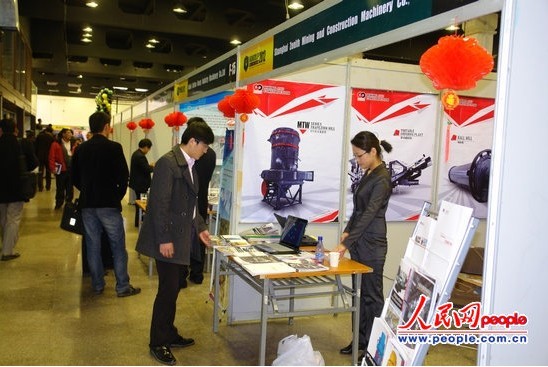 In the Mongolia International Mining Machine Exhibition, Shanghai Zenith Mining and Construction Company was present as the China's image. As the People's Daily Online reported, the picture is the marketing representative's busy figure of Shanghai Zenith exhibition booth
For many years, Shanghai Zenith always receives the good reputation from general customers by its innovated, reliable products and professional, classic service. In the exhibition, it also under the spotlight of exhibitor. Attending the Mongolia International Mining Machine Exhibition this time, besides gaining numerous clients cooperation intents, we are also reported as the representative of China's Mining Machine Image by People's Daily Online. This is affirmation of Zenith pursuing quality and striving to do the industry leader. It is also the motive power of Zenith walking out and brave to taking the part of sapiential producing foregoer.
CONTACT US
0086-21-58386256
0086-21-58385887