In the continuous tense of Bauma China 2012, Zenith depends on innovation continues to shine
Time: 2012-11-29
Today is the third day of Bauma China 2012, the Zenith exhibition booth which is located at NO.416 of E5 exhibition hall, also attracts numerous customers' stop. Data statistics show that just yesterday, the passenger flow volume of Zenith booth is close to the total number of Bauma exhibition in 2010. By yesterday, the total passenger flow volume of Zenith exhibition booth has researched more 150% than the last Bauma exhibition.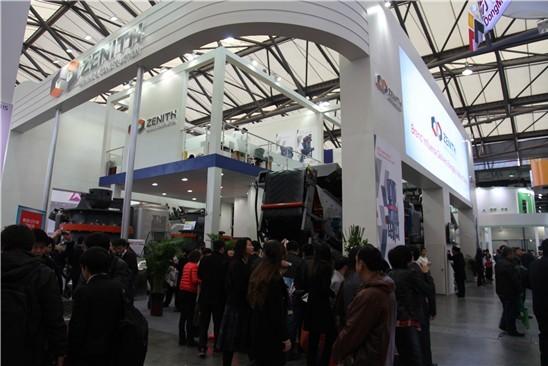 Yesterday, during the spot interview by Shanghai famous television, when asked the biggest highlights of this time Zenith exhibition, the R&D engineer Zhang said that, innovation is the biggest highlights of this Bauma China 2012. This innovation idea not only performance in our world leading level new product , but also embodies in the innovation concept which uses the trail blazers mode as a representative of systematic service.
The chief manager of Zenith Bauma Exhibition headquarters, Manger Li,said that, "The Bauma China 2012, Zenith has got high attention depended on its first-class products, modern exhibition booth design and professional service. We believe that in the following time, there will be more clients can be attached to Zenith Company."
CONTACT US
0086-21-58386256
0086-21-58385887