Energetic ZENITH Enjoyed its One-day Tour - in Dinosaur Valley Hot Spring
Time: 2013-01-03
On November 30, 2012, bauma China 2012 was successfully closed in Shanghai. According to the relevant data, ZENITH did break many historical records, including collections on all kinds of effective information and deal amount on products. All of these achievements owe to the long time accumulation of ZENITH team work, namely on faith, strategy, hard work and confidence.

Recently, except for hard work on business, energetic ZENITH also synchronously launched its topic activities. Next, let's follow them to go out of Shanghai, and set our hearts free.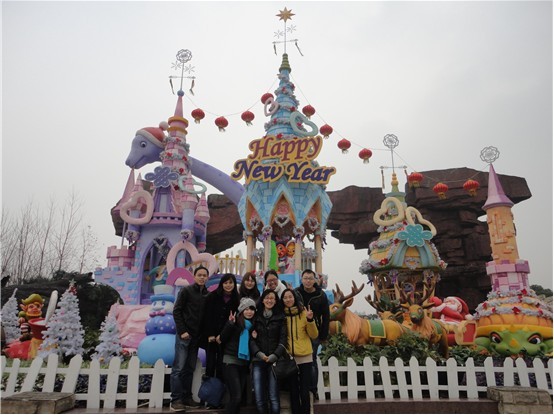 ZENITH's one day tour in Changzhou Dinosaur Valley Hot Spring
Although the air temperature is suddenly dropped and the ground is frozen, vigorous ZENITH team is still full of enthusiasm. Different travel routes could be selected according to personal willingness. On December 22, more than 10 staff started their winter tour in Changzhou Dinosaur Valley Hot Spring. One really can relax his or her mind when throwing his or her body into the hot spring. It is a great body enjoyment to feel the warm current transferring through your body. Smiles hang on everybody's face, and they chat when trying different pools, including milk pool, flower pool, fish pool and so on. It is also worth to mention Dinosaur Paradise where one can try various kinds of exciting items.
Appropriate relaxation injected vitality to ZENITH team on the one hand, and on the other hand, this activity interprets their work principle, which is "enjoy business, enjoy life". In the New Year, ZENITH team will take two hundred percent of the full enthusiasm to fight for ZENITH, to realize the unity of customers and employees regarding the value maximization.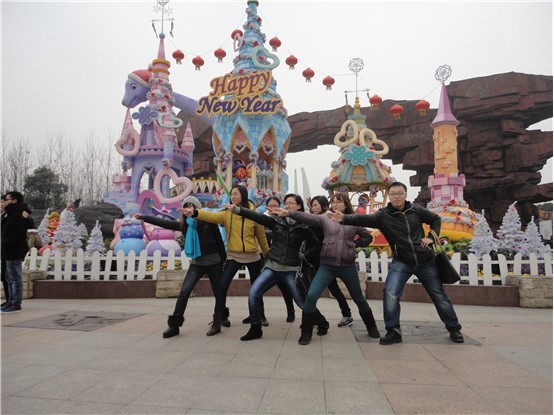 2013, ZENITH Walk Up!
CONTACT US
0086-21-58386256
0086-21-58385887