Brand-oriented ZENITH received orders up to one hundred million Yuan
Time: 2013-03-17
Along with the general recovery of the industry in the New Year, ZENITH keeps maintaining its sales advantages. Just in the January 2013, its sales volume has breakthrough one hundred million Yuan. Recently, ZENITH has received 5 consecutive orders, each of which is up to ten million yuan.

In 2008, Client A bought a production line and established a favorable cooperation with ZENITH. Five years later, with recognition of product quality and brand trust, client A once again paid a special visit to ZENITH Shanghai again, focusing on the cooperation issues. Through the negotiation, the product solutions, technical support and guidance that ZENITH provided once again won the trust of client A. A decided to made a order again, which is up to one hundred million yuan.

Thanks to ZENITH strength, brand, profession and power of team, ZENITH could maintain such a stable performance.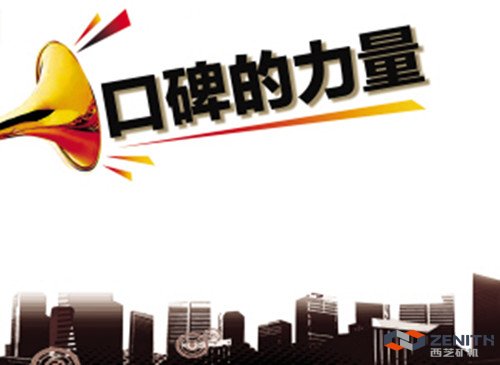 Although the mining machines of ZENITH has been matured, ZENITH, in view of the whole situation of mining machines industry, will forge a more professional team in 2013 by constantly learning and innovation, for better providing the professional technical support and service.
CONTACT US
0086-21-58386256
0086-21-58385887