Rome Is Not Built In A Day Ten-Million Yuan's Order Owes To Zenith's Persistence
Time: 2013-06-05
Recently, Zenith International Trade Center got one Ten-Million Yuan's Order, and the great success belongs to Sarah, who persisted in serving this project for as long as three years.

This customer comes from Saudi Arabia. In Saudi Arabia, the stone resources are very rich and very intensive, yet the local crushing industry could not meet the international level very well. As a result, they preferred to choose some international brand, such as Metso, Sandvik and so on. When ZENITH started her business in the Saudi Arabia market, it took short time to make the local market well known about the brand "ZENITH". Benefited from customers' praise, Zenith has attracted many potential clients in Saudi Arabia.

Talking about this order, Sarah introduced that the customer had been to Zenith already in 2010 and they need one sand washing plant that time. Unfortunately, the scheduled sand washing plant project was canceled in 2011. Although the project was canceled, Sarah still keeps in touch with this customer.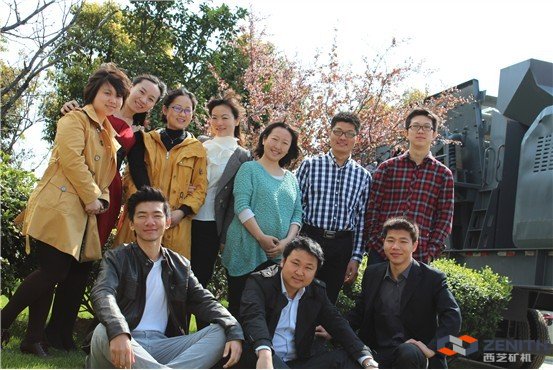 In 2012, the customer told Sarah that they would like to know something about cone crusher. Facing customer's new requirement, Sarah led her team carefully analyzed the new project and drafted matched design. Meanwhile, Sarah arranged colleagues in Dubai visit the customer's workshop, and then analyzed the condition there again. After visiting the customer dozens of times, the customer and Sarah identified the final design, using portable crushing plant. Profession, efficient and serious attitude of Zenith moved the customer and finally pushed the order smoothly.
Being asked the project, Sarah expressed, "It is an achievement of our team. Although the customer modified requirement for several times, we can solve all of the demands efficiently every time. What's more, the cooperation between head-office and Dubai Brach play an important role in this project. My mates in Dubai helped customer solve every technical problem by face to face and it did good for signing this order. Actually, signing large orders require the salesman enough patience, enthusiasm and professional service.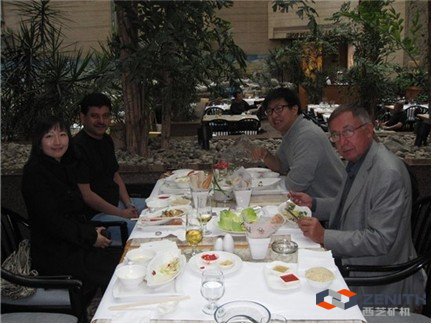 CONTACT US
0086-21-58386256
0086-21-58385887