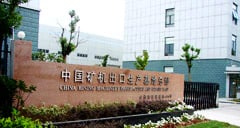 Head office address
No. 1688, Gaoke East Road, Pudong new district, Shanghai, China
Zip: 201201
Tel: +86-21-58386256 +86-21-58386258
Fax: +86-21-58383028
Get Solution & Price Right Now!
leave your message here, we'll send you an Email immediately.

Russian Office: Tel:+7-9647615135

Algeria Office: Tel:+213-560305315

Saudi Arabia Office: Tel:00966503458147

India Office: Tel: +91-9928911119

Dubai Office:Tel:+971-567156843
Vietnam Office:Tel:+84-0972891090

Nigeria Office:Tel:+234-8037060069

Ghana Office:Tel:+233-240188270

Philippines Office:Tel:+63-9369222066

Malaysia Office:Tel:+60-172138004

Kenya Office:Tel:+254-714552214

Indonesia Office:+62-(0)81282087161

Indonesia Office:+62-(0)81282087161
Dubai office address
Add: Office No. 01, Business Center Building, Dubai World Central, UAE
Mobile-Dubai: +971-567156843
Contact people: Eng. Evan
E-mail: [email protected]
Saudi Arabia office address
Location: the cross of Sary street and Madinah Street, near Macdonad, Jeddah
Contact people: Mr. Issack
Cell phone: 00966503458147
Adderss: Dammam 32262, king Fahd road
Email: [email protected]
Nigeria office address
Add: Lagos, Nigeria.
Allen: +234-8061290205
Reggie: +234-8132307415
E-mail: [email protected]
Vietnam office address
Add: chung cư Ruby Garden- 2A nguyễn sỹ sách- phường 15 quận tân bình hồ chí minh
Contact Person: Forest
Tel: +84-0972891090 +84-0936992959 +86-15821590172
E-mail: [email protected]
Malaysia Office:
Add: Kuala Lumpur
Contact person: Edward Jing
Mobile: +60-172138004
E-mail: [email protected]
Philippines Office:
Add:Mandaluyong city, Metro Manila
Contact Person: Owen Sun
Mobile:+63-9369222066
E-mail: [email protected]
Indonesia office address
Add: MOI. Kelapa Gading, Jakarta Utara, 10640
Mobile: +62-(0)81282087161
Contact Person: Mr Alex Xing , [email protected]
E-mail: [email protected]
India office address
Add: 11, royal complex., near Delhi-gate, Udaipur, Rajasthan, India 3131
Tel: +91-9928911119 (Vijay Kumar) , +91-8452015888 (Prince)
E-mail: [email protected]
Russian office address
Add: Russian Federation, 143441, Moscow region, Krasnogorsk district, Putilkovo Village, 69 km. MKAD, Social office complex JSC "Greenwood", building 17
E-mail: [email protected]
Kenya Branch
Add: Upperhill area, Nairobi
Contact Person: Mr. Frank Ma
Mobile: +254-714552214,
Email: [email protected]
Zenith Ghana Office
Add:Accra, Ghana
Contact Person : Mr Jackson Liu
Mobile :+233-240188270
Email :[email protected]
Algeria office adress
Add: Algiers
Contact person: Mr Ali Boufersaoui
Tel: +213-560305315
Email: [email protected]