PFW Series Impact Crusher (hydraulic)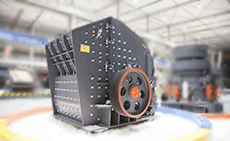 PFW Series impact crushers are the latest development of impact crusher based on ZENITH's 20 years experience and leading technology in the crushing industry. PFW series impact crusher features heavy duty rotor design, unique hammer locking system, interchangeable wearing parts, and easy maintenance.
1. Hydraulic system.
2. Three-curtain cavity design.
3. Heavy duty rotor design.
4. Unique hammer locking device.
5. Interchangeable liners.
6. Flexible application in primary and secondary crushing.
7. Easy operation and simple maintenance.
Request a quotation